Derik Mills is the founder and CEO of YogaGlo, delivering thousands of online yoga and meditation classes to the masses. Derik currently lives in Santa Monica, California.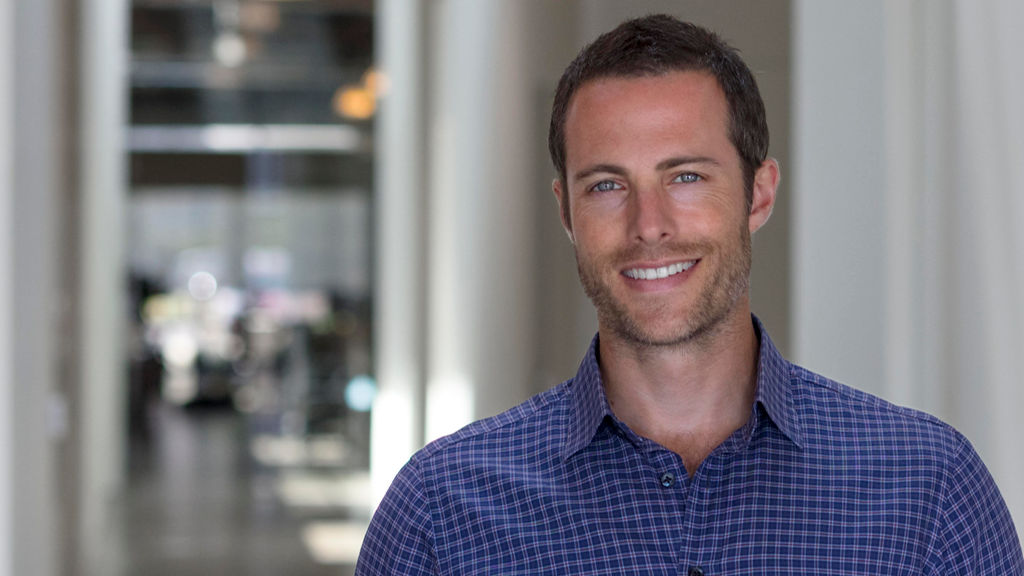 What is your morning routine?
I tend to wake up naturally between 5:30 and 6:30am, depending on when I fall asleep the night before. The first thing I do is go to the kitchen to make tea. I'm a bit of a slow riser. While the water heats up and the tea steeps, I do some light stretching in the kitchen to let my body know it's time to wake up. Where we currently live is very close to nature. I drink my tea on the balcony and listen to the sunrise sounds of birds and take in the changing colors of the sky. There is something so grounding and nourishing about being part of the dawn and what feels like the earth waking up.
My early morning routine varies depending on whether or not I ride. I ride my mountain bike or cyclocross bike in the Santa Monica Mountains three days a week, typically Tuesday, Thursday, and Saturday. My non-ride mornings look like this (in order): Tea, meditation, yoga asana and qigong (and two days a week I add in strength training), smoothie. My ride mornings look like this (in order): Tea, pre-ride food, stretch, ride (which I treat as a meditation), stretch (which I often don't leave enough time to do), smoothie.
For me to start and maintain a routine, I need to remove any decision fatigue. I make enough decisions throughout the day, so I prefer for my morning self-care routine or preparation for the day to require very little decision making. (I also like to reduce decision time on what I'm going to wear for the day. When I find a pair of pants or type of shirt I like, I buy them in multiples and in different colors.) My cycling coach creates my riding workouts, and I have my go-to favorites for yoga and meditation on YogaGlo. I also leave my yoga mat rolled out and other exercise equipment ready nearby so I don't spend any time prepping for yoga and fitness. The above routine and their full planned durations is ideal. My priorities are my company and my wife and family, all of which sometimes shorten the time I have for the routine.
Morning is also the best time for me to write. When I'm writing something I tend to work on it after tea, which then shifts the above schedules a bit. Also, if the surf is great, then that may take priority (but that's very rare these days). Sometimes I swap a ride for a hike, depending on how my body is feeling.