After six and a half years, 342 routines, and a total of 2,214,300 emails sent to our newsletter subscribers, we stopped publishing new interviews in July 2019.
If you were an email subscriber, or followed our project in some other way, it means the world to us that you came along for the ride. If you haven't already, be sure to download the introduction and the first routine included in the Getting Up chapter of our book, save or print out your free morning routines worksheet, and dive into our archive of routines featuring 342 interviews with people living all over the world.
Here are some of our favorite interviews from our online archive (you can also pick up a copy of our book):
Meet our Book
Whether you want to boost your productivity, implement a workout or meditation routine, or just learn to roll with the punches in the morning, our brand new book has you covered.
Today's most talented creatives and businesspeople share their secrets to unlocking greater energy, focus, and calm—starting first thing in the morning.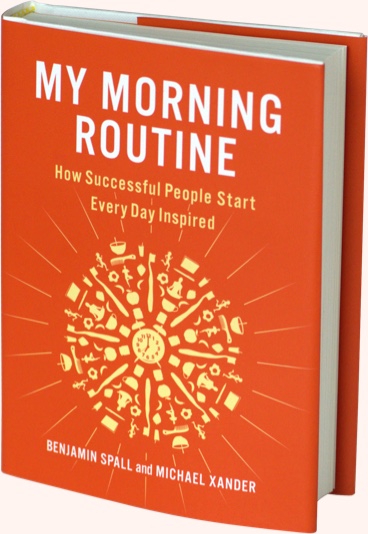 "If you haven't yet added this website to your round-up of must reads, do so STAT. And if you haven't by next month, then WHAT ARE YOU DOING WITH YOUR LIFE?" — Claire Díaz-Ortiz