For the past six years My Morning Routine has been a labor of love. We spend hours every day to bring you brand new interviews and features each week, while also spending time behind the scenes (and working with occasional sponsors) trying to cover our operating costs.
With this in mind, we now ask for your support. Our book, My Morning Routine: How Successful People Start Every Day Inspired, was published on May 15, 2018. If you've found value in what we've been doing for the past six years, it would mean the world to us if you could tell your friends and family about the book, and consider getting a copy for yourself.
The book isn't just a collection of interviews, but instead an inspiring instruction manual that will show you how to get into a routine that works for you. We cover everything from how to add elements such as working out, meditation, and unintimidating self-care rituals to your routine, to how parents can adjust their routine to fit in with the needs of their kids, to how to stick to your morning routine over the long haul.
The book also includes exclusive interviews with a cast of high-profile names, including Pixar's Ed Catmull, three-time Olympic gold medalist Rebecca Soni, and the first woman to head a Hollywood movie studio, Sherry Lansing, to name but a few.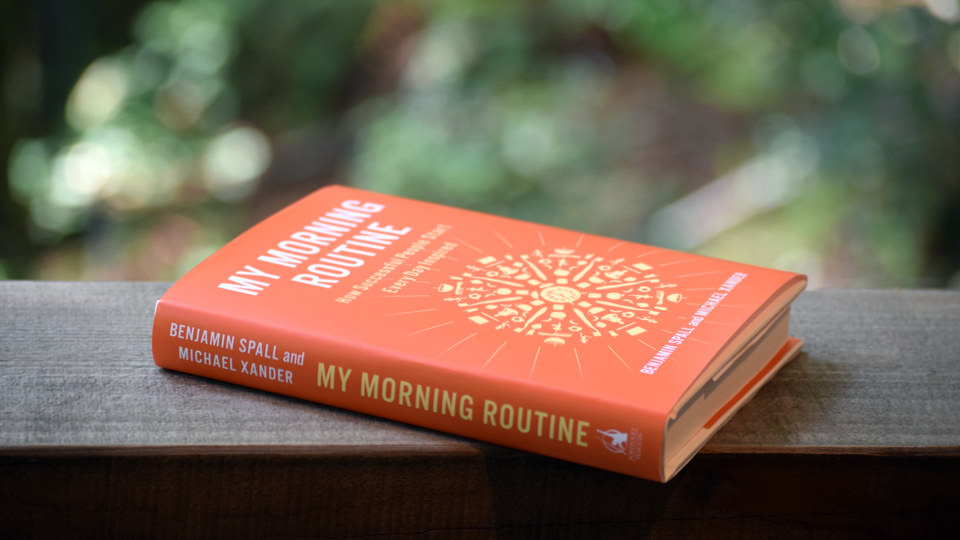 How to Help
You can support our work directly by buying the book, or gifting it to a friend. It can be ordered from Amazon, Barnes & Noble, Powell's, and your local bookstore. (After reading it, we would be truly grateful if you could write a review on Amazon/Goodreads, as reviews are so important for helping a book to succeed.)
If you can't buy the book right now, you can still help by sharing it (and our website in general) on social media, and on your website, if you have one.
---
Thank you from the bottom of our hearts. We hope you enjoy the book!
—Benjamin and Michael